On-Site Welding and Millwright Services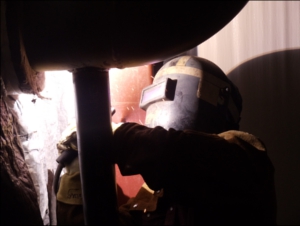 On-Site Welding and Millwright Services offers a full range of assistance from providing quality welders and millwrights to providing portable onsite welding services.
We have superior craftsmen and competitive prices. Although we are based in Indiana, our personnel crews of welders and millwrights will travel to any job location. Contact us for rates specific for your project.
We had a welding job for a client that had to be completed ASAP so we called On-Site Welding. On-Site Welding provided quick response and quick service for a good price. I called on a Tuesday and they were able to get my job done that same week. Very flexible and easy to work with, I will definitely use them on our next project.
On-Site Welding has always been able to provide us with additional manpower when needed. No need for us to go thru a lengthly hiring process when On-Site Welding can provide knowledgeable skilled workers on a case by case basis. We will continue to use On-Site Welding for all our manpower needs.